"Because some things in life has to be tried" ..
So from the ( long ) list of "How I ruin myself" here "method #876 : buy something from Iceland" ..
There we go ..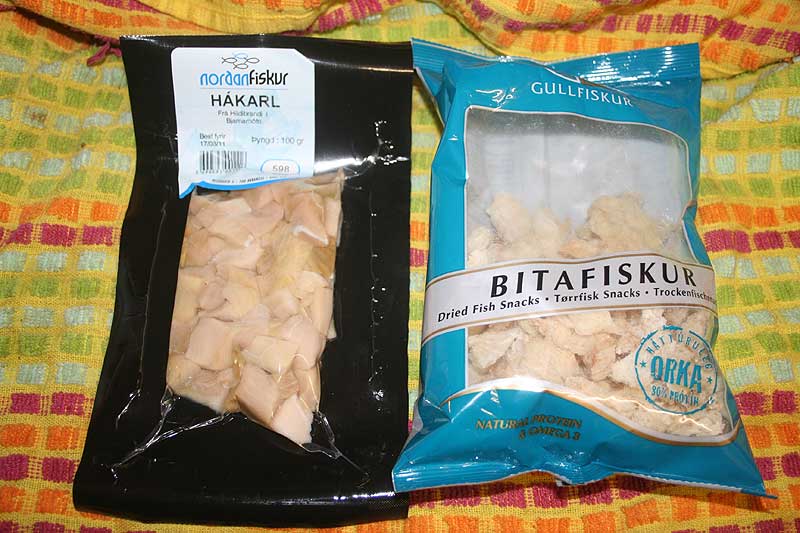 For those who don't know this is what
Hakarl
is, otherwise known as "putrified shark meat".
Now I need to get a bottle of vodka and prepare some stuff to try it
Bitafiskur is really nice, tried a bit of it, lovign it so far.
Ah, I already tried a while ago
Surmstromming
, it stinks like fish left in a well used toilet for months but the taste is absolutely wonderful, I love it
Ah of course I am an "expert" in
Valencay cheese
as well, so good.
But now I am very curious to know how Hakarl tastes.